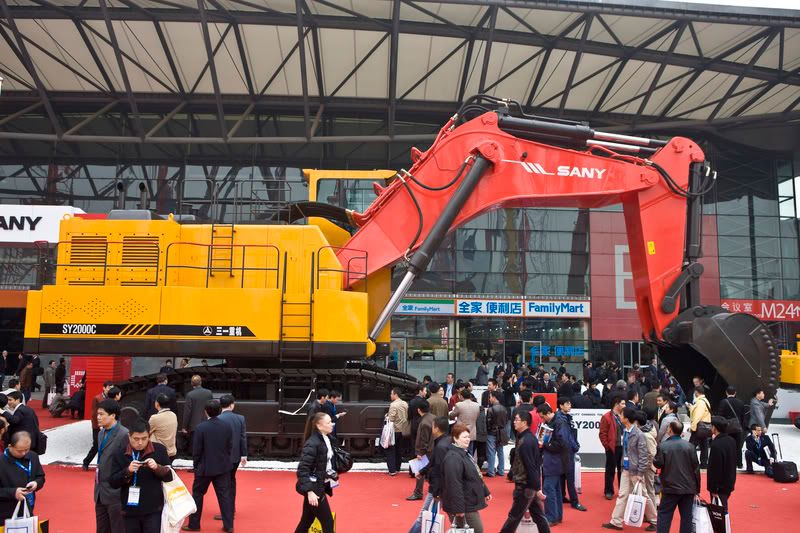 China-based coal mining equipment maker Sany signed a memorandum of understanding (MoU) with Indonesia on Saturday tp invest up to $200 million to build a production base for its heavy machineries in Cikarang, Bekasi.
"Sany is convinced that we're able to sell our products to Asian countries," said the president director of Sany, Liang Wengen.
"Our market share in the Asian market is still very small, at less than 5 percent. So [through] the investment in Indonesia, we hope we can increase our market share in Asian countries."
Wengen said the initial injection would be $15 million, with the total investment at $200 million.
"This is going to the biggest investment that Sany has made."
Sany's plan is part of the Chinese government's pledge to support development in Indonesia and improve the trade balance between the two countries.
Wengen said the factory would play an important role in boosting revenue to 350 billion RMB ($54 billion) in 2015, up from 90 billion RMB target for this year.
"We're not just going to manufacture here, but we will also transfer our technology to Indonesia," he said.
The factory will be located on 10 hectare in Cikarang industrial zone. It will have an annual capacity to manufacture 1,000 units of heavy equipment and is expected to absorb 1,500 workers. Construction is expected to star in July, with operations expected to open in 2012
"We have a passion for Indonesia. Its huge population and low labor cost are also what draw us here. We're optimistic that our operation here will break even in no time," Wengen said.
Sany group started operations in 1989 and currently has factories in the United States, Germany, India and Brazil. The corporation employs more than 53,000 people in more than 120 countries. It's sales last year reached 50 billion RMB.
Agus Cahyana, the secretary general of the Industrial Ministry, said that the government welcomed the new investment would facilitate it by helping the company find the location and providing market data.
More