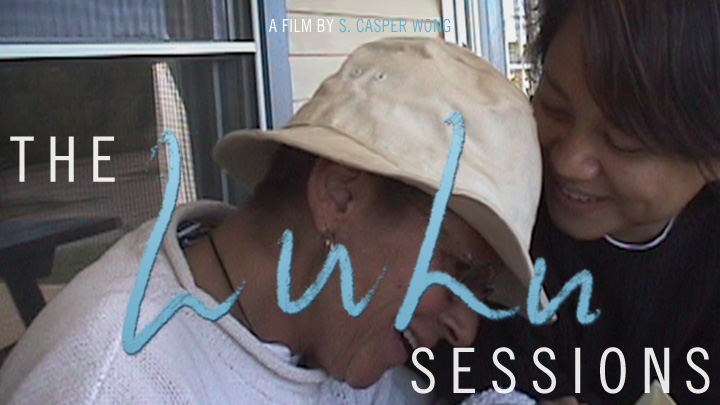 Film buffs are buzzing about - THE LULU SESSIONS - which is slated to premiere at the DGA under the auspices of the Asian Pacific Film Festival in Los Angeles on April 30th.
The film by S. Casper Wong has been nominated for a Grand Jury Award.
THE LULU SESSIONS is a raw and deeply personal documentary with a larger-than-life protagonist. It wrestles with everyone's biggest fear about how to face the end of life," the filmmaker's handlers noted in a press release this past week.
In a nutshell, the insightful filmmaker focuse his lens on LuLu (Louise ), a potty-mouthed chain-smoking no-holds barred researcher, who is forced to grapple with the meaning of life when breast cancer strikes.
Mr. Wong documents Lulu's last fifteen months alive - and an adventure that rattles her assumptions - values and self-image (even tests the limits of the bond between LuLu and the filmmaker who happens to be her best friend).
THE LULU SESSIONS is a film that offers us insight not only into a deeply connected relationship - but the beginning of an intimacy between two women that outgrows our understanding of friendship and partnership – and maybe even life.
"Dying becomes a process of shedding long-held but stale presumptions, obligations and relationships and forging new ones."
In essence, Th Lulu Sessions is a powerful stark testimonial about our capacity for love, friendship, forgiveness - and life itself - in the face of impending mortality. It prods us to wonder what our own final adventure will look like. And with whom will we be sharing this last ride.
S. Casper Wong is no stranger to the film industry.
Her "Shirts & Skins", a narrative short, was broadcast nationally by the Independent Film Channel and is in the Tribeca Film Institute's curated Reframe Collection.
"OO 1", a narrative feature screenplay, received the Alfred P. Sloan Foundations Grant for Screenwriting and Grand Jury Prize for Best Screenplay at Urbanworld Film Festival (and was awarded screenwriting grants).
Wong is currently working on "Staying Well" - a feature documentary and television mini-series in collaboration with UCLA about integrative East-West medicine - and "Becoming" (a longitudinal documentary chronicling Chinese adoptees growing up in American families).
See 'ya at the Los Angeles premiere!
http://www.thetattler.biz
The LuLu Sessions screens at DGA!
(LA Asian Pacific Film Festival)